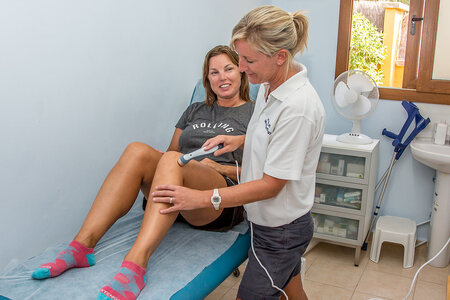 You're In Good Hands
Mallorca Physiotherapy was established in 2009 by Lauren Rigg BSc (Hons) Physiotherapist, to provide both residents and tourists enjoying Mallorca with a valuable rehabilitative treatment service at a competitive price.
Mallorca Physiotherapy believes in patient-centred care and, following a thorough assessment, will develop an individualised treatment program designed to get you back on the road to recovery as soon as possible.
Lauren, at Mallorca Physiotherapy, is experienced to treat many conditions effectively, but she is particularly specialised in Neurological Rehabilitation, Post-operative Orthopaedic Rehabilitation and Sports Injury Prevention/Treatment. Lauren is happy to answer any queries or pre-appointment questions you may have.
Lauren is my go-to therapist in Mallorca to keep me healthy. I would not be able to train at the capacity I need to without Lauren's expertise and knowledge & I would highly endorse her to other elite athletes training on the island. Thanks Mallorca Physiotherapy!
Thank you for all you have achieved with me, I am eternally grateful, you have made a new man of me...you have given me hope and faith for the future
You little star! You are wonderful! Thank you for thinking about my problem and thank you for your knowledge. Cheers! A very happy Louise!
I went to Lauren in Sep 2014 with a hip condition that had been troubling me for over 2 years. I'd tried all kinds of different treatments and heard all kinds of different diagnoses of the problem. Lauren diagnosed the problem immediately, got to work on it and I felt noticeable relief after the first session! Lauren has been a huge help to me and I can't recommend her highly enough. On top of that she is a really nice person too!
I can't recommend Lauren and Mallorca Physiotherapy highly enough! In the past month Lauren has supported me emotionally and physically through slipped disks, busted knees, a dodgy sacroiliac joint and sciatica!! (I know if I was a horse I'd be shot!!) I'm sure it's not the end but Lauren has worked wonders and all without a single drug! Thank you!!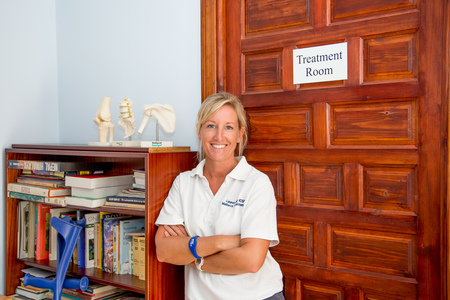 Your Mallorca Physiotherapist
Lauren Rigg (Kirby) graduated from the University of Hertfordshire in 2004 with a BSc (Hons) in Physiotherapy.
She is now Director and Senior Physiotherapist at Mallorca Physiotherapy, registered with both the Chartered Society of Physiotherapy in the UK (No.070896) and with the Col-egio Oficial de Fisioterapeutes de les Illes Baleares (No.793).
Before relocating to Mallorca from the UK in 2008, Lauren completed an Inpatient rotational post within the West Hertfordshire NHS Hospitals Trust. Here she gained experience working in a variety of settings including Orthopaedics, MSK/Spinal Outpatients, Stroke Rehabilitation, Elderly Care, Medical/Surgical Wards and Intensive Care Unit.
Lauren then took promotion to become Senior Physiotherapist for the West Hertfordshire Neurological Rehabilitation Service. Here she worked as part of a multi-disciplinary team of professionals providing a holistic rehabilitation program for patients with disabilities as a result of a Stroke or Spinal Cord Injury.
She also worked with patients suffering chronic and progressive neurological conditions including Parkinson's Disease and Multiple Sclerosis to enable them to manage their condition most effectively and maintain their independence for as long as possible.
Alongside this, Lauren worked part-time as Senior Physiotherapist in Orthopaedic Rehabilitation for BMI Bishops Wood Hospital, Middlesex. Here she provided pre and post-operative therapy for patients undergoing joint replacement surgery and spinal surgery.
Lauren was also the first-team Physiotherapist for Barnet RFC providing emergency pitch-side treatment/first-aid, sports injury rehabilitation and preventative therapy.
Treatments Available
Your treatment is aimed at reducing pain and restoring normal movement and function using various techniques including the following:
Manual therapy & joint mobilisations
Electrotherapy
Deep tissue massage
Trigger point massage
Supportive & Postural taping
Exercise & Stretching
Ergonomic advice
Acupuncture
Conditions Treated
The following conditions can be treated successfully with physiotherapy techniques. Conditions that can benefit from this include the following:
Back pain/Neck pain
Postural issues/Muscle imbalances
Injury through sport/occupation
Orthopaedic complaints – Acute/chronic joint pain & stiffness, Rehabilitation after accident/surgery
Repetitive strain injury
Neurological conditions – Stroke, Multiple Sclerosis, Parkinson's Disease, Spinal Cord Injury, etc
Treatment Prices
Initial Consultation (60 minutes) : 75.00 Euros
Follow-up Treatment (45 minutes) : 60.00 Euros
Home/Boat Visits (60 minutes plus travel time) : from 90.00 Euros
Debit/Credit Cards accepted
Appointments available Monday to Friday 9am to 4.30pm. Out of Hours appointments will incur an extra charge.
Click to book an appointment with Lauren Now!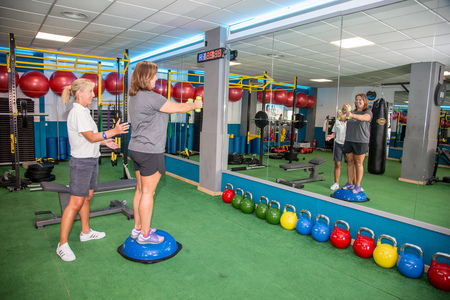 Frequently Asked Questions
When it comes to your health and particularly pain or problems you're having it's only natural to have questions!
Below are the answers to some of the more common ones that Lauren is asked but of course specific treatment questions can be answered on the day that you attend your appointment.
If there is something below we haven't covered that you need to know please get in touch and Lauren will get right back to you.
Do I need a GP referral for an appointment?
You do not require a GP referral to access Physiotherapy services. If you are unsure as to whether physiotherapy is the right treatment for you, please feel free to contact Lauren to discuss your requirements.
Will my insurance cover my visit?
I work closely with a number of insurance companies. If you would like to use your insurance to cover your treatment, I always advise you to contact your insurer before attending a consultation/treatment to check if you can claim reimbursement for the costs incurred. This is subject to the conditions of your policy.
Can I get a same day appointment?
I cannot guarantee that you will be offered a 'same day' appointment but the average waiting time is normally only 2-3 days. Urgent appointments will be arranged as a priority.
What do I need to wear to my appointment?
Wear loose, comfortable clothing when you attend your appointment. I may need to ask you to strip to your underwear so make sure you wear some!
What if I need a prescription/X-Ray/MRI scan?
If you require some medication to supplement your treatment, the GP onsite can prescribe as necessary. If you require further investigations such as X-rays or MRI scans, these can be arranged and the results obtained in order to continue your treatment with all the facts in front of us.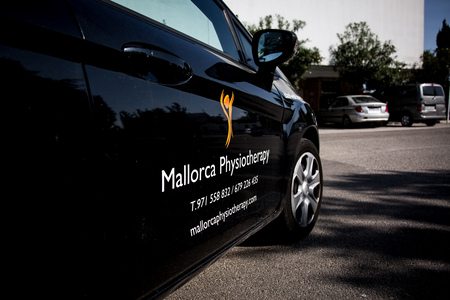 Get in touch with Mallorca Physiotherapy
If you have a question or query then Lauren is standing by ready to answer. You can contact Mallorca Physiotherapy via the contact form, by phone or via one of our social media accounts.
Although Lauren wants to help you as much as possible an in depth analysis of your problem will likely involve a face to face appointment so that Lauren can properly diagnose your issues.
All that being said if you have a query or pre-appointment question then please do not hesitate to get in contact so that Lauren can help you. It's only by taking the first step and asking for help that you can start on your road to recovery!
Mallorca Physiotherapy
Clinic based treatment available at: British Medical Centre, Palmanova.
Individualised exercise programs available at: Fit Club Mallorca, Son Caliu.
Home/Boat visits available throughout Mallorca or Menorca by prior arrangement.
Monday to Friday: 09:00-16:30